Vacuum system of our company can solve adiabatic compression problem which causes serious defective products during die casting.
Our vacuum system includes vacuum valve, chill vent and vacuum device. Vacuum system can applicate to aluminum, magnesium and zinc cold chamber or hot chamber also.
Vacuum device
DIEVS series vacuum device can help vacuum valve and chill vent acting excellently.
DIEVS-CVC2 series vacuum device is installed with one  vacuum valve or  two chill vents.
We entrust our customer to output linkage signal of vacuum device and die casting machine.
Please refer to document on the right and discuss it with die casting maker together.  I/O signal are general specification
Usage environment of vacuum device
Please write down details of vacuum device usage environment as much as possible. It can help us to prepare bundled item for our customers.
After deciding of vacuum device model, we will send our customer this survey. Please write down carefully and send it back to us as soon as possible.
We will produce vacuum device according to contents which was wrote on this survey.
DIEVS80-CVC2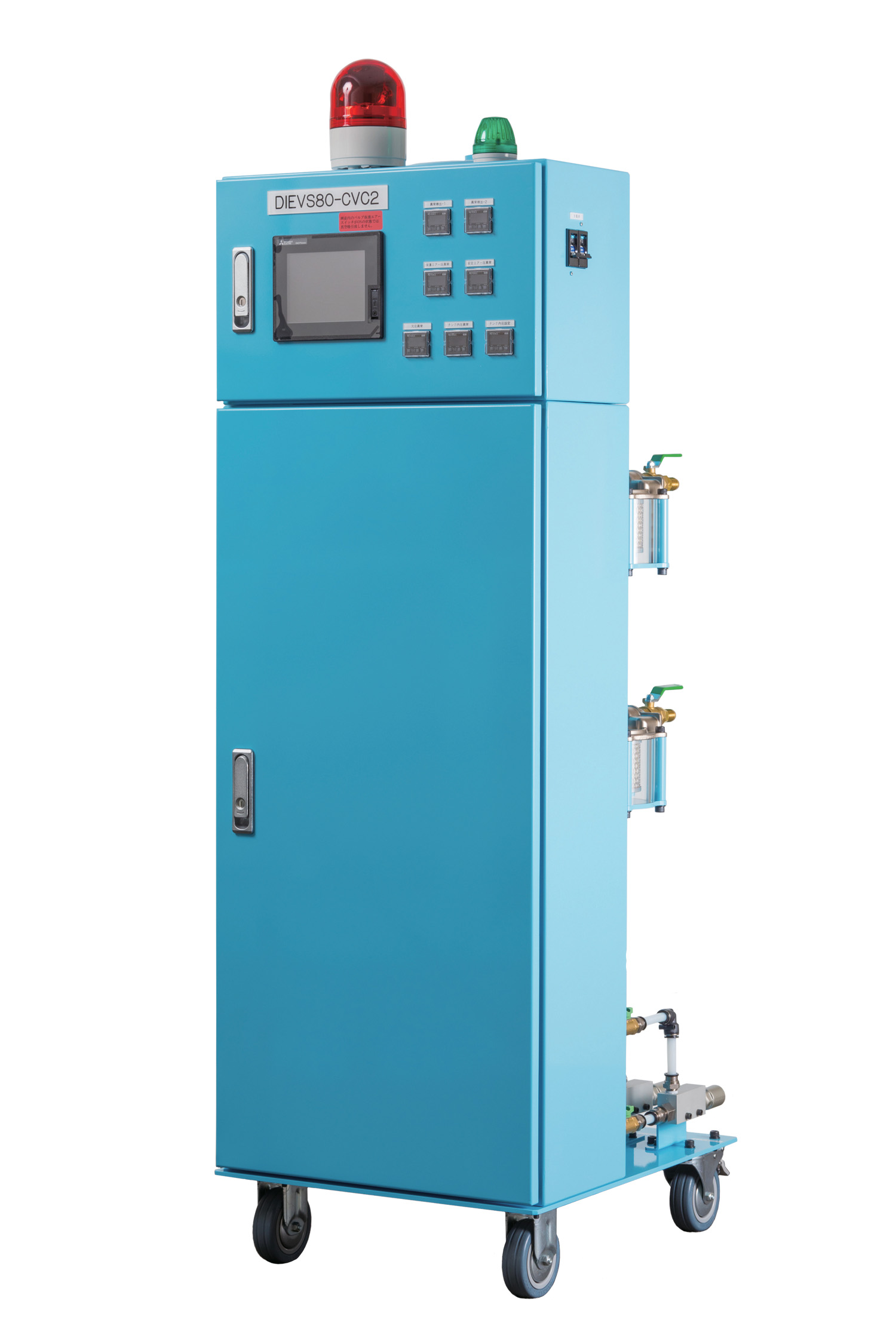 Related document
| | |
| --- | --- |
| Model | DIEVS80-CVC2 |
| Drive voltage | AC100V~AC220V single phase |
| Control voltage | DC24V |
| Common vacuum degree | -75 kPa |
| Vacuum generation | Vacuum ejector |
| Air | Above 0.45MPa 150L/min |
| Applicable DC machine | ~500 t |
| Weight | About 111 kg |
| Dimension | W485×D573×H1574 |
| Tank volume | 80L |
DIEVS120-CVC2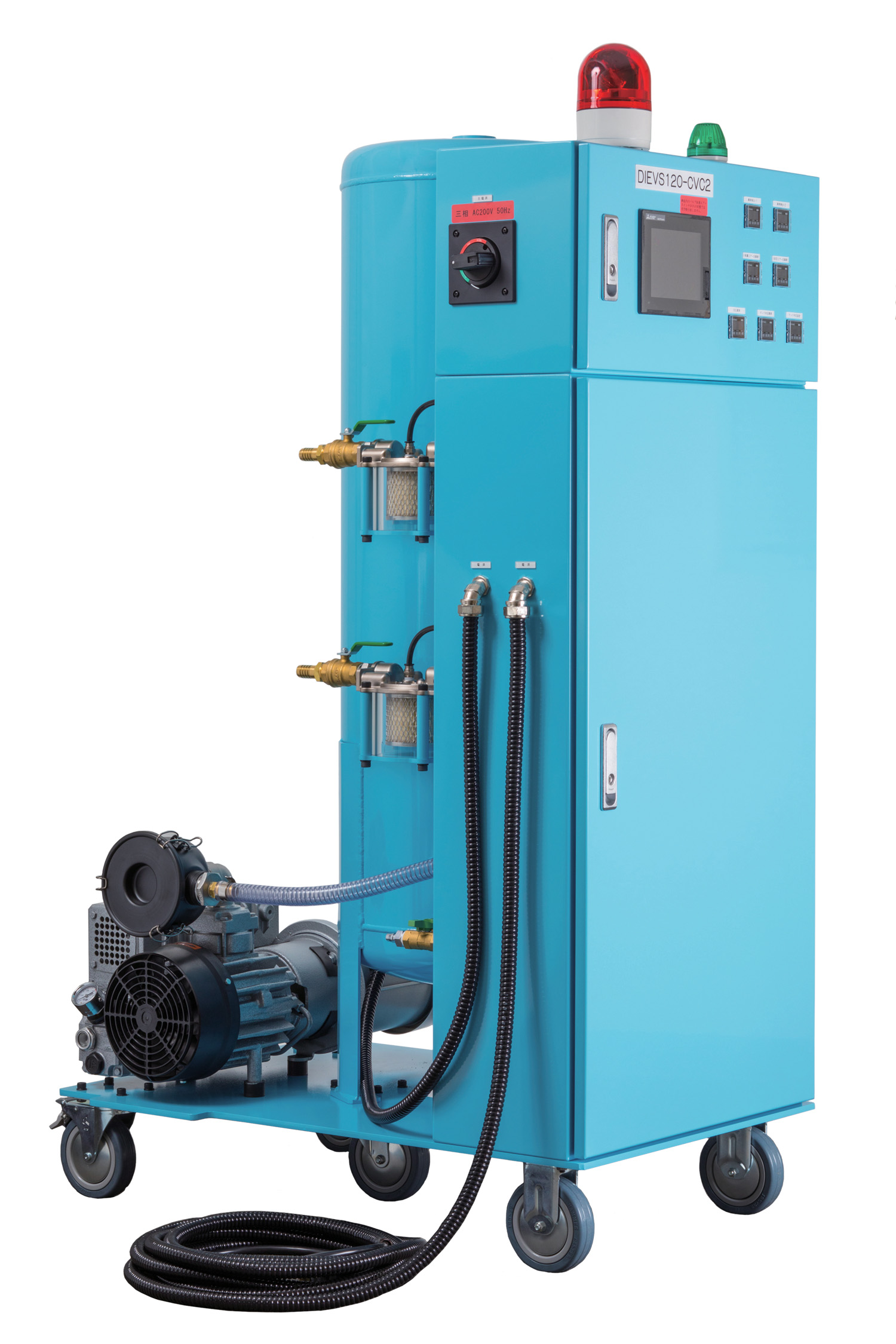 Related document
| | |
| --- | --- |
| Model | DIEVS120-CVC2 |
| Drive voltage | AC200V three phase |
| Control voltage | DC24V |
| Common vacuum degree | -90 kPa |
| Vacuum generation | Vacuum pump(BUSCH) |
| Air | Above 0.4 MPa |
| Applicable DC machine | ~1250 t |
| Weight | About 202 kg |
| Dimension | W640×D913×H1602 |
| Tank volume | 120L |